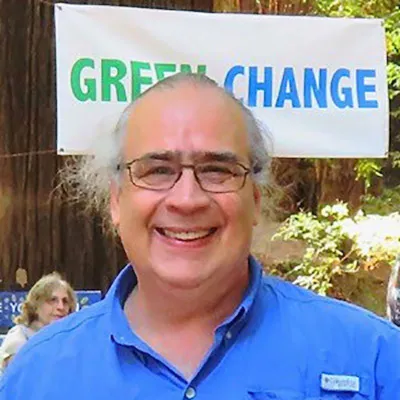 THURSDAY, NOVEMBER 16, 2023
1:00 PM
CIVICS & CONSERVATION PUBLIC PROGRAM
At the OAC Clubhouse
Fabrice Florin is director and founder of Green Change (https://greenchange.net/), a nonprofit climate action network that helps people go
green. They develop events and content to support a growing community of engaged citizens. As a multimedia innovator, Fabrice has pioneered a wide range of art, education, news and entertainment projects at Apple, Wikipedia and other digital media ventures. Fabrice now lends his creative expertise to raise awareness about the climate crisis and to inspire people
to live sustainably. He will share his own family's journey to a carbon neutral lifestyle, and offer practical tips for taking action in our daily lives
to help create a more just and sustainable world.
Program Chair…..Bridget Mazzini