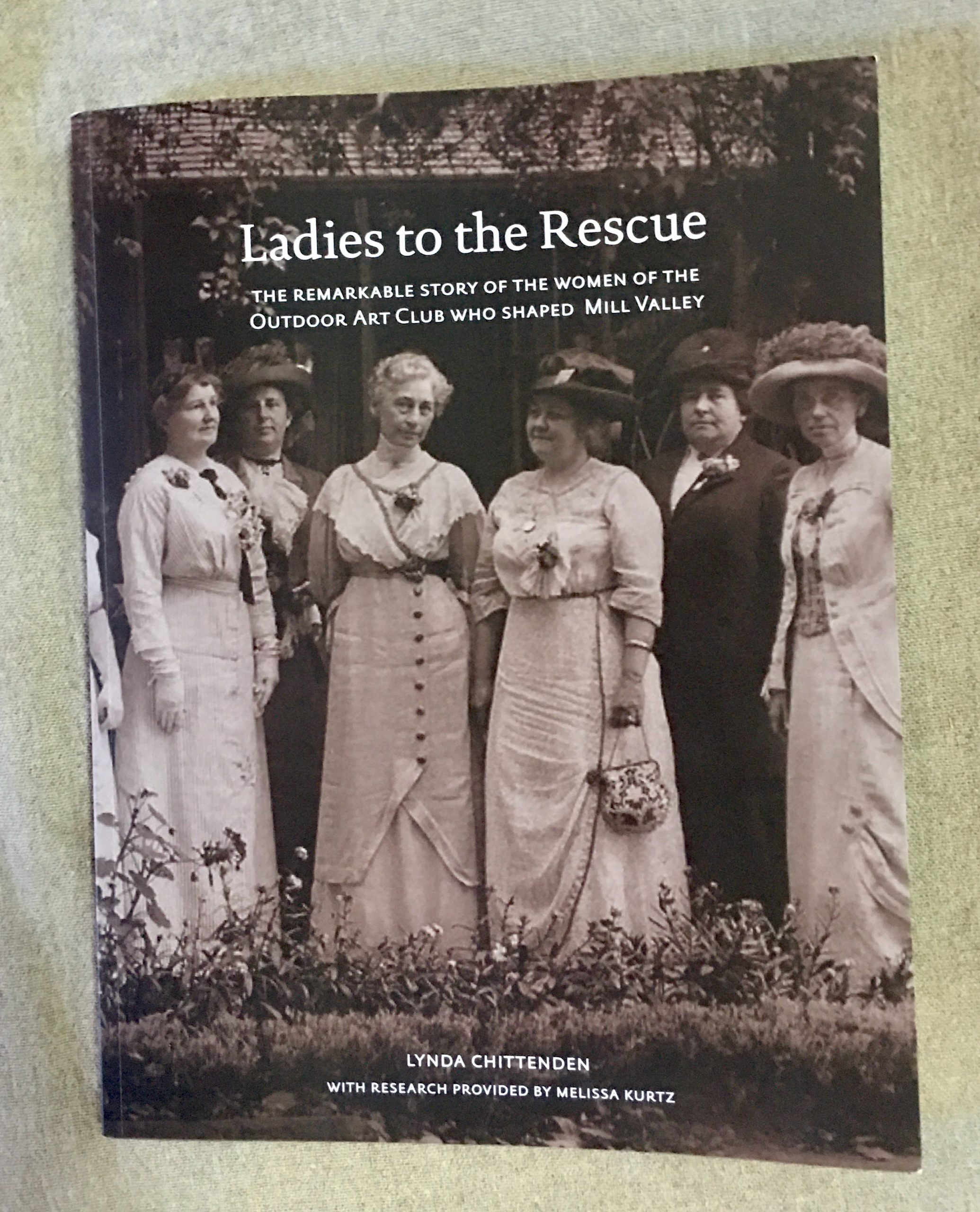 "LADIES TO THE RESCUE" BOOK
The Remarkable Story of the Women of the Outdoor Art Club who Shaped the Town of Mill Valley.
The Outdoor Art Club is proud to announce LADIES TO THE RESCUE, by Author Lynda Chittenden, Research by Melissa Kurtz.
In 1902 what was this town like? With no history of activism, what caused a group of local women to organize? They couldn't vote, so how did they influence Town Trustees? How did this group fund and build a clubhouse in only two years? Once they had a clubhouse, why did their "home" become the town's cultural center? Who were these women as individuals? What were the life experiences of some that compelled them to step out from their domestic worlds into public life? Why should we remember them? Are their voices relevant to us today? Curious?
$25 per copy
A few copies of Ladies to the Rescue are still available.  Please email your purchase request to [email protected]. Thank you.